Will keep here for a short while before rolling this to Schomburg Hall.
This week 40 years ago saw the GU Bulldog Hockey Team win the school's first Hockey Championship since the 1930's. The Spokesman Review called the Zag's run "amazing", as Gonzaga went from dead last in the regular season standings to SSL Champs with a miracle 6-0 record in the playoffs, culminating with Team Captain David Kusler's empty net goal to preserve victory in a wild Championship final game (where Gonzaga came back from being down 5-1). The Zags finished the '73/'74 season 21-22-1 but hoisted the Spokane Senior League Championship Trophy.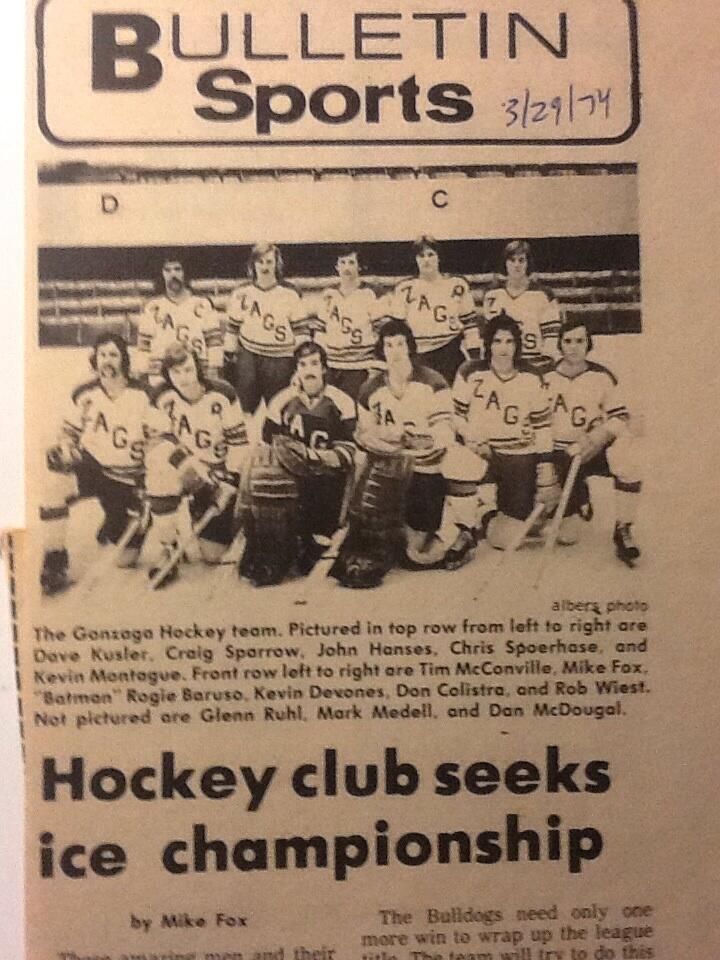 Team pic .... my Freshman year at Gonzaga. We started the season 0-8-1 and were 3-16-1 at Christmas break. We got hot and ended the '73/'74 season on a roll. Great memories with great teammates.