Debaters Earn Top District Qualifying Slot for Nationals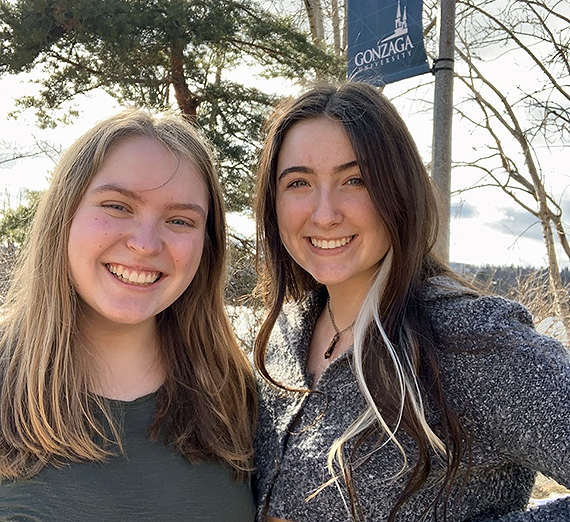 SPOKANE, Wash. — Gonzaga University's top debate team comprised of Avalyn Hine, a sophomore from Boise, Idaho, and Molly Martin, a junior from Sacramento, California, was awarded the top district qualifying slot to attend the 2021 National Debate Tournament hosted by Harvard University.
The district includes Washington, Idaho, Wyoming, Oregon, Alaska, Utah and Montana.
This will be Martin's third consecutive year to qualify for the NDT and Hine's first.
"Molly and Avalyn are among the hardest working and most likeable teams I've ever coached at Gonzaga — and I've coached a lot," said Greg Frappier, director of forensics and senior lecturer in communication studies. "I couldn't be prouder of the season they have put together so far."
Next up is the American Debate Association Nationals March 6-9 followed by the NDT March 26-30.
With 68 competition debates, Martin and Hine have racked up the third-most debate rounds of any team in the nation this year — trailing only teams from Dartmouth and Navy.
"That's over 200 hours of intense competition against some of the brightest undergraduates from across the nation," Frappier said.
For more information, please contact Glen Frappier at (509) 313-6663 or
[email protected]
.
Gonzaga Article Link