It's been a long time since I posted this thread, and the Photobucket site has changed some, and I don't know where you might have gone amiss. However, it sounds from your description as if you've posted the wrong code. What you post needs to be preceded by the [IMG] code and followed by [/IMG]
To get the right code, have the image open in Photobucket, and click in the box at the botom left below the image, as below: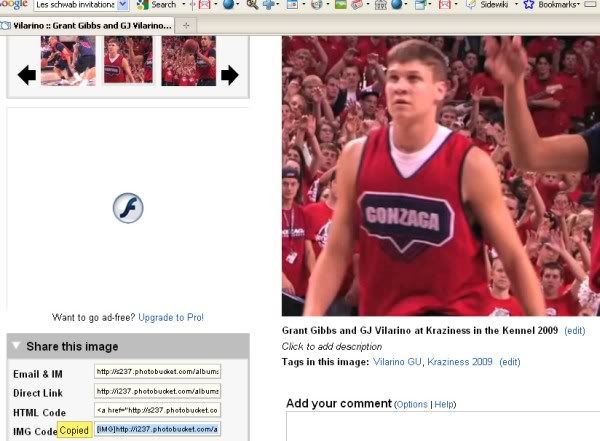 If you have uploaded to Photobucket, perhaps you need to find a photobucket tutorial on the Photobucket site if you have more questions.